Nuncio Giorgio Lingua visited the Transit Point in Rijeka
11 December 2023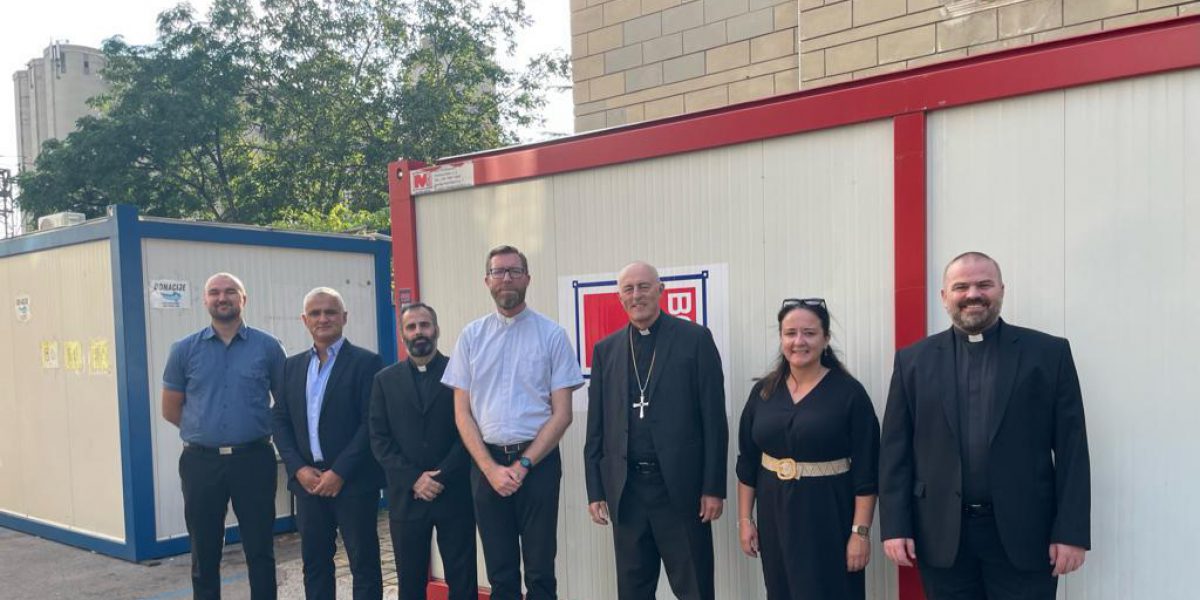 On Friday, September 15th, the Apostolic Nuncio in the Republic of Croatia, Giorgio Lingua, accompanied by Fr. Sebastijan Šujević, Provincial of Croatian Province of the Society of Jesus, visited the Transit Point for migrants in Rijeka. Representatives from our office and Caritas of the Archdiocese of Rijeka informed them about the work of the Point itself and the situation with its beneficiaries. Together, we have been coordinating the work of the Point for nearly a year.
The Transit Point in Rijeka is the only reception center for migrants in Croatia managed by civil society organizations, specifically, church institutions. With over 80 volunteers, it provides humanitarian assistance to numerous migrants passing through Rijeka in search of a better and safer life.
A brief rest in a tent, warm human conversation over a cooked meal is an opportunity to express closeness, preserve dignity, break down prejudices, and build a society of peace and dialogue. In times when a significant number of migrants are once again passing through our country and others, this Point demonstrates our willingness and capacity to care for them in a dignified manner.
Every day, volunteers and employees of Caritas and our office are present at the Transit Point to provide food, hygiene, clothing, and footwear to the beneficiaries of the Transit Point. In nearly a year of its existence, hundreds of individuals and families have passed through it, and not a single case of public order disturbance has been recorded.
Nuncio Lingua expressed his support for the work of the Point and praised the good conditions, dedication, and selflessness of the volunteers. With the hope that there will be even more initiatives like this and fewer humanitarian needs in the future, he included the work, beneficiaries, employees, and volunteers in his prayers.