First joint summer vacation with beneficiaries
27 September 2023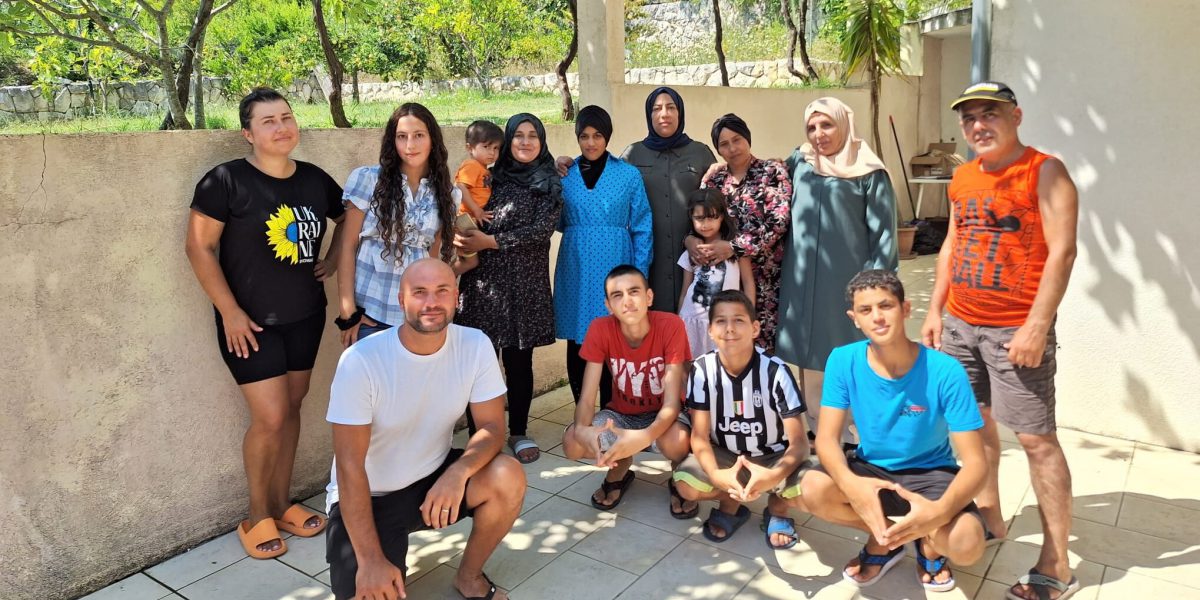 During the summer holidays, JRS Croatia organized a joint vacation for its beneficiaries for the first time in collaboration with Caritas of the Diocese of Dubrovnik, who generously hosted them at the "Gospin dom" in the town of Slano, near Dubrovnik. Two summer vacation trips were organized, the first at the end of July for youth and volunteers, and the second at the end of August for families from the Middle East and Ukraine. About twenty people per trip were accompanied by JRS cultural mediators, Natalija and Tony, during the five-day stay spent in togetherness, assistance, laughter, and play.
In the first vacation trip, our cultural mediators designed a fulfilling program for the youth that, in addition to swimming, included familiarization activities, playing board games, teamwork, educational movie nights and short excursions. One of the planned excursion involved a visit to the island of Mljet, where a spiritual and educational program for youth, called "M-ljetovanje" is held, and our office manager, Ana Marčinko, is involved in its organization. This gave our youth and volunteers the opportunity to experience one day of this program, which included volunteering in nature, recreation, and a spiritual experience. On another excursion, they visited the city of Dubrovnik and met with the employees of Caritas of the Diocese of Dubrovnik, with whom they had lunch together.
The second vacation trip brought together women from our Intercultural Meetings and their children. In addition to playing and swimming, families prepared meals together and discussed life, sharing the peculiarities and differences of their cultures. Through relaxed socializing, they supported each other in the challenges ahead. One day of their summer trip, they went to visit Caritas of the Diocese of Dubrovnik, where they had the opportunity to cook together and present the traditional dishes of their region.
The JRS team believes that organizing joint vacations is the beginning of a good practice for the future, which primarily provides our beneficiaries with the opportunity to relax their body and soul, but also the chance to get to know each other better, form new friendships, and thus achieve a more successful adaptation to the new society.