Didukh in JRS Croatia
30 March 2023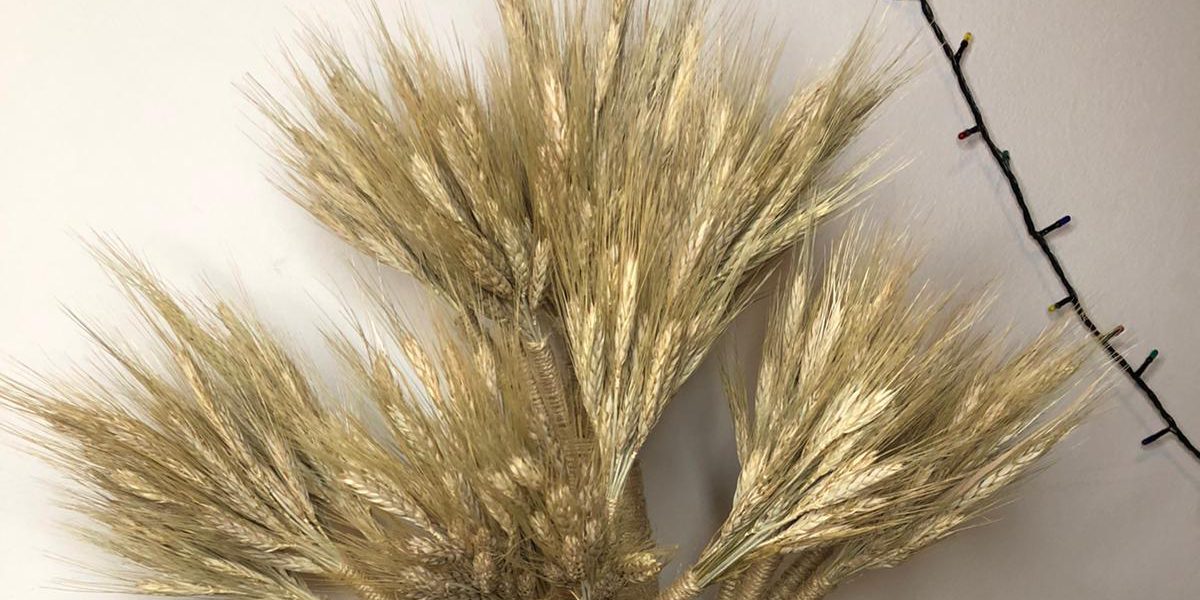 November brought a fresh update to the Jesuit Refugee Service in Croatia. Our children from Ukraine started making cartoons in their art workshops all on their own, also their hardworking hands made Christmas cards which will brighten up holidays for their volunteers and benefactors.
In our SOL (Meeting of ordinary people) center, art workshops for adults started, where Christmas decorations were prepared. Additionally, Didukh was made, which will decorate our premises during the holiday season. Didukh (dʲiˈdux) is a Ukrainian symbol extremely important in Ukrainian culture and it represents the well-being, peace, and harmony of the family along with the connection of family generations, a sign of hope and endurance. It is made of straws and wheat, and we truly believe that it will bring an additional feeling of a shared home to not just our members but us as well.
Participants of the B1 Croatian language course have successfully completed their education, which they have been participating in since September of this year, and due to great interest, the A1 level Croatian language course has also started. The participants of the language course crowned their efforts and work not only with excellent exam results but also by socializing with volunteers and members of JRS in the city, which enabled them to meet up and make friends. By walking through the center of Zagreb, they got to know its historical and cultural beauty and heard why its residents love it so much.
With the aim of increasing intercultural encounters and better integration of our friends from different countries, music workshops have also started, which allow us to express the inexpressible through art, get to know each other better, and grow together. Cooperation with "Theatre up close" helps us a lot in this, and only during this one month enabled all of our interested members to go to various cultural events.
One of the most significant moments this month was the celebration of JRS's birthday, which was attended by JRS volunteers and employees. Through pictures and a video presentation, we had the opportunity to remember how many beautiful moments our small contribution had produced in the past year. Additionally, some great ideas came for the future came to mind during this event.
Our volunteers and employees are working every day in the wider area of Rijeka and Zagreb, where, with the help of other humanitarian organizations, our partners, and colleagues, we strive to provide the minimum conditions for migrants passing through our cities. While hoping that they will also welcome December in a nice warm environment, we remain a friendly hand that tries to make these difficult days easier for them.