Autumn trip with beneficiaries
11 December 2023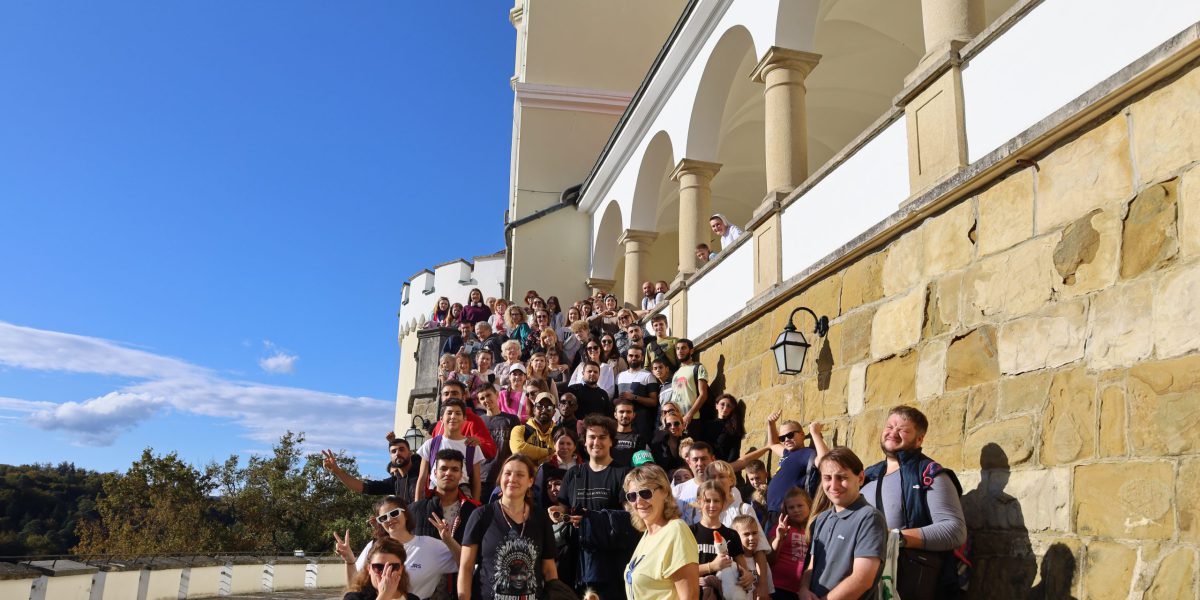 The traditional autumn trip with beneficiaries took place on Sunday, October 22nd. We organized a visit to the city of Varaždin and Trakošćan Castle to introduce our beneficiaries to the rich culture and history of the Croatian people. In this way, we aim to acquaint our beneficiaries with different parts of our beautiful country and showcase the cultural landmarks and beauties of Croatian heritage.
Two full buses with beneficiaries, volunteers, and our office staff departed in the early morning from Zagreb towards Varaždin. Upon arrival, we were greeted by guides, and we began our tour of the old town. First, we had the opportunity to visit the old city cemetery and learn about the many significant figures from the history of Varaždin. Then, we visited landmarks such as Sermage Palace, the town hall, the cathedral, the theater, the Church of St. Nicholas, the statue of Grgur Ninski, Herzer Palace, Ursuline church, and concluded our journey at the Square of Traditional Crafts. There, we bid farewell to our guides and the historical stories of Varaždin and continued on to Trakošćan Castle.
Upon arriving at Trakošćan, we had a break and lunchtime, during which we had the opportunity to walk through the beautiful landscape surrounding the castle and the lake. After a short pause, our plan included a tour of Trakošćan Castle and learning about its long history. After an hour of exploration, it was time to conclude this beautiful autumn trip as we made our way back to Zagreb.
This was not only an opportunity to explore the cultural landmarks of the Republic of Croatia but also a chance for new acquaintances, better connections among the group, and an understanding of cultural diversity. Our volunteers and beneficiaries, enriched by another wonderful experience and day, eagerly anticipate the spring trip.